Kaima Beerotayim is a non-profit educational farm, located in Israel's Hefer Valley, founded in 2015 by two generations of women to empower youth (ages 15-18) who are on the cusp of dropping out of school, while encouraging responsible food production and consumption across society. Our approach combines organic farming, business learning, personal enrichment, and community activities as a means of sustaining both people and the land.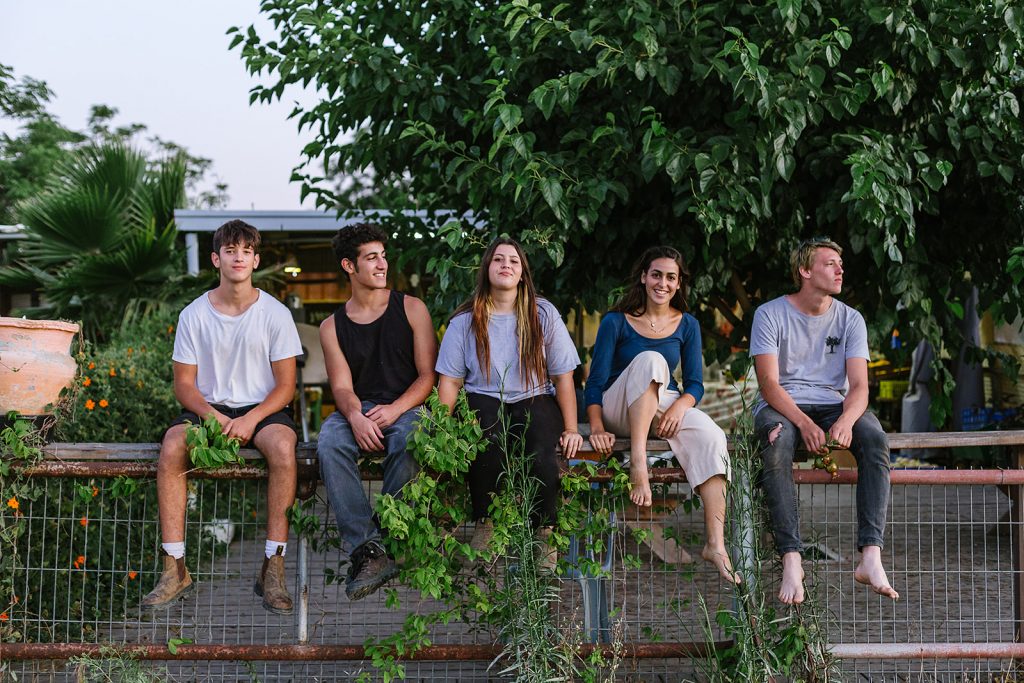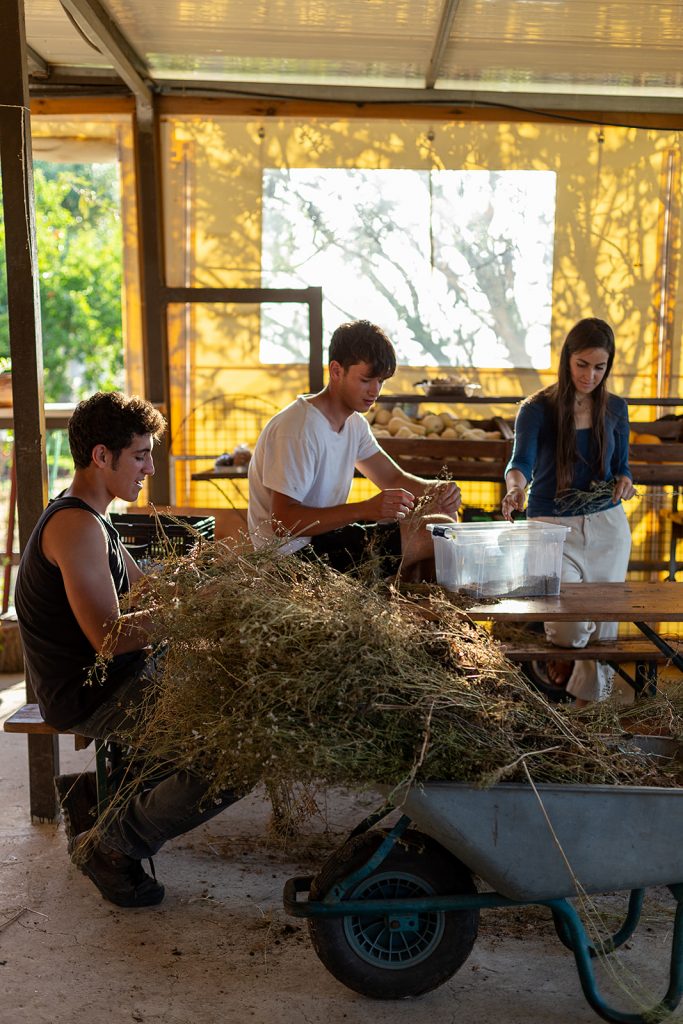 At the individual level, we tap into the healing power of nature and utilize employment as an educational tool to shift the downward trajectory of youth unable to relate to normative school settings.
At the group level, the farm, which serves as a vital educational resource and community gathering place, regularly hosts educational workshops, volunteer days, and private events.
The farm was founded by Irit Shevach with nearly three decades of sales and service management in Tnuva, the world's largest kosher food manufacturer and her two daughters, Shai Schevach, a social and agricultural entrepreneur, and Rani Erez. The land on which the farm sits was donated by Irit and her husband David Shevach, to whom we are most grateful.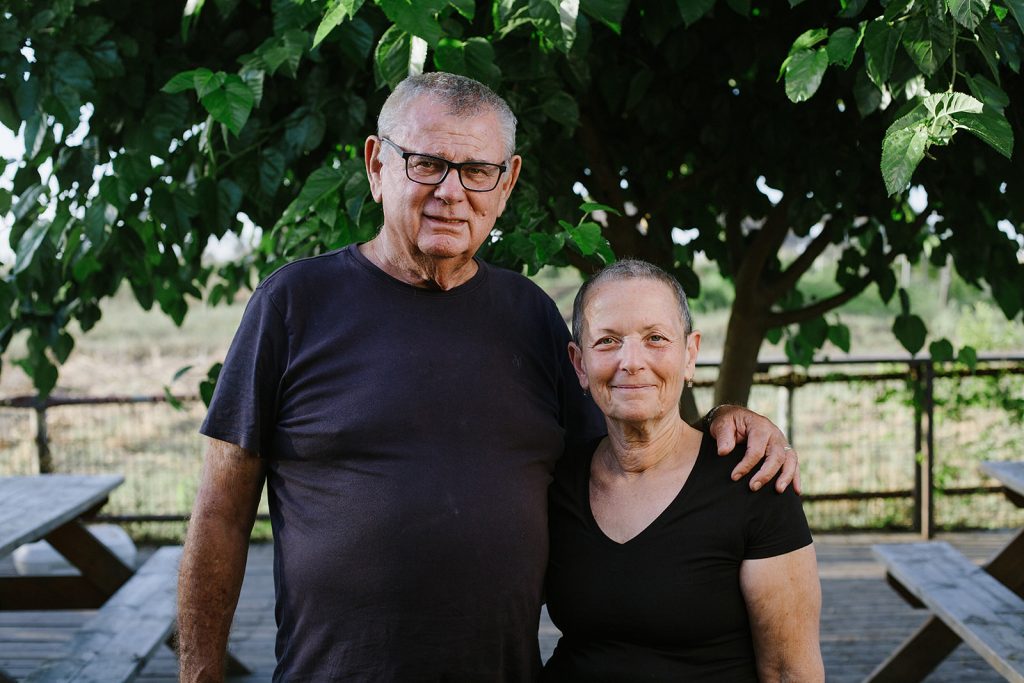 Kaima Beerotayim's yield is sold to the general public through the internationally recognized Community Supported Agriculture (CSA) social sales platform. CSA connects local farmers to consumers who pay a set price for a share of the anticipated harvest. Farmers benefit from advance cash flow; consumers receive a weekly box of seasonal, pesticide-free vegetables. While there are other CSA farms in our region, none operate with the same social agenda as Kaima Beerotayim.
Partner with local welfare authorities to engage those at high risk of dropping out of school in a region with limited social welfare services and further legitimize non-traditional educational programming
Offer meaningful work experience, teach sustainable agricultural principles,  and develop employability skills transferrable to a variety of settings
Offer the public access to organic vegetables grown by youth discovering their capacity to participate in positive endeavor
Promote teamwork, develop leadership, and cultivate personal accountability  and teach healthy life-skills, including financial literacy and critical thinking
Serve as a gathering place for the public to enjoy farm-to-fork experiences and other community events which promote zero-waste, environmental stewardship and other eco-friendly practices
Ensure youth finish high school and matriculate, and encourage army/national service participation
Help reduce local  food insecurity by donating a portion of our harvest to the hungry
Foster positive connections with others, particularly adults
Family owned/operated

Second farm in the growing Kaima alternative educational movement, the first founded and led by women

Only local farm adhering entirely to organic principals and committed to working with youth, in a region of tremendous competition from other CSA growers

Commitment to model slow food movement principles and to manage production so as to reduce both surplus and waste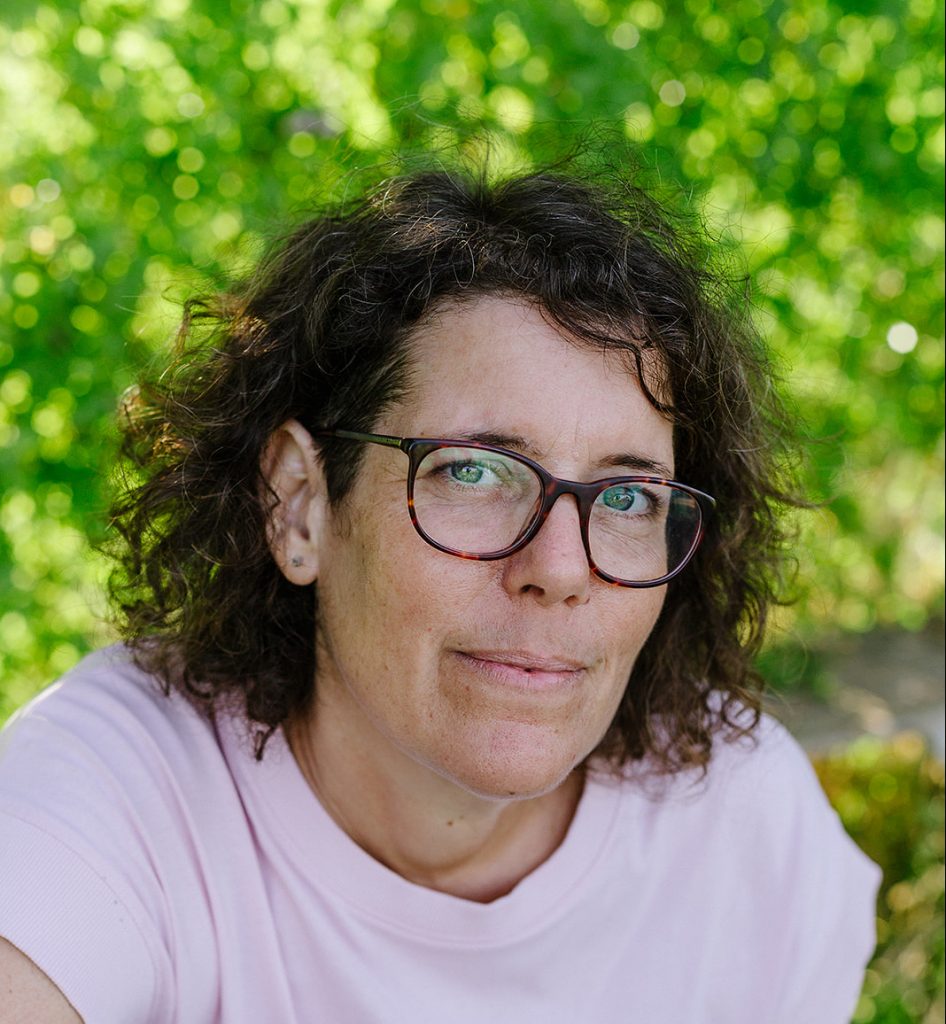 One of Kaima Beerotayim's co-founders, Rani assumed the position of the organization's CEO in 2020. In addition to her operation and resource management responsibilities, she also accompanies that farm's teens from the initial integration process, through their time on the farm, and provides assistance to alumni. Rani has a degree in behavioral sciences from Bar Ilan University and is a human resource manager by training, a career that changed direction in favor of homeschooling her three children, now in their teens. Rani also serves as the Israel Expansion Coordinator of the Kaima Center for Economic Development and Educational Training, providing much-needed guidance and mentoring in agriculture, business, and education for the country's sister farms.
Yogev is responsible for implementing Kaima's educational vision, working directly with Kaima youth, and managing all agricultural aspects of the farm.  He has over a decade of experience in informal education during which he has worked with youth and their families in a variety of settings, including traditional schools systems, pre-military preparatory schools, national service programs, and youth movements. Yogev is a strong proponent of the philosophy which places the young person as the primary actor in his/her life and believes young people should be "listened to, not talked at" in order to facilitate effective communication.